Health minister Mark Butler has announced the appointment of Dr Pradeep Philip to conduct an independent review into the "integrity" of Medicare.
A 2020 Australian National Audit Office (ANAO) report estimated the value of Medicare non-compliance at between $366 million and $2.2 billion a year.
However, recent reports based on an analysis by Dr Margaret Faux have claimed that up to one-quarter of the 500 million Medicare claims processed each year are based on over-servicing and even fraudulent claims. This would put the value of non-compliance at around $8 billion.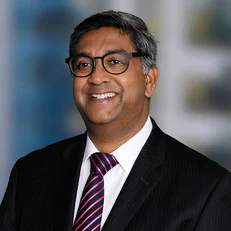 Dr Philip is the lead partner at Deloitte Access Economics and a former Secretary of Victoria's Department of Health and Human Services in Victoria. He was also the director of policy in the office of Prime Minister Kevin Rudd.
He led the recent review of the former government's decision to defund NPS MedicineWise.
The Albanese government retained the defunding decision despite Dr Philip identifying significant flaws in the decision, including funding individual 'quality use' programs on a contestable basis.
Mr Butler said the 'Philip Review' will assess the possible value of fraudulent, non-compliant or over-servicing risks in Medicare and provide a methodology and evidence-based estimate of the likely value of this non-compliance.
The review will be quick with Dr Philip to provide an interim report by 31 January 2023. The final report will be submitted by 28 February 2023.
Mr Butler said, "Australians know that the overwhelming bulk of Australia's doctors and health professionals are honest, hardworking and comply with Medicare rules. But they also understand that, after nine years of cuts and neglect, every dollar in Medicare is precious and must be spent directly on patient care.
"My Department has provided a report on the existing compliance efforts, along with a rundown of the various estimates on the scale of the problem from the ANAO and others.
"The report found no evidence of the $8 billion in Medicare fraud and inappropriate billing estimated by Dr Faux.
"I've asked Dr Philip to measure and report on the true extent of non-compliance in Medicare and identify fixes to protect the integrity of the system, for all who use it.
"All governments must apply strict compliance standards to any publicly funded system - including Medicare - to ensure that the small minority that do the wrong thing are picked up quickly and dealt with."